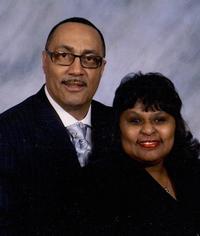 Reverend Charles W. Tatum has been a Licensed, Ordained Minister of the Gospel since November of 1984. He was installed as the pastor of The Good Shepherd Baptist Church on October 7, 2007. Reverend Tatum has served in a vast number of organizations throughout the Central Ohio Community.
Reverend Tatum is a graduate of the Columbus Public School System. He received an Associate Degree from Columbus Technical Institute and a Bachelor Degree in Business from Park University. He is currently pursuing his Masters of Divinity at Trinity Lutheran Seminary.
Reverend Tatum, is a loving, compassionate leader, who is passionately committed to the Lord.
He is the proud husband of Rhonda. They have been married for 25 years. They have one daughter Toska, and one grandson Brenden.